Candidates
Ready for your
Next
Role?
We know changing jobs can be stressful. That's why we take a hands on approach to assist through all phases of your career – from helping you work up a resume, to preparing for that important interview and landing you your dream job. Our team has placed thousands of candidates collectively and we can put that knowledge directly in your hands for a great experience.
If you need to accelerate your job search reach out to our professional team today. You can contact us directly here or through one of our many social media platforms.
Job change is stressful, but our team is here to help.
Direct Hire
We can connect companies with talent and put them together for a long term solution.
Contract-to-Hire
We can provide a solution which both company and candidate are able to test the waters to make sure it's a great fit.
Contract
We are able to provide flexible work solutions that allow both candidates and company to engage on a project basis which could last months or years depending on the project.
Competitive Hourly Rate
Let us get you paid what you're worth in the market.
Health & Dental
We provide same health benefits as our internal team so you don't have to sacrifice on healthcare coverage.
401k Plan
You'll have access to our 401k program that we provide to our internal team.
Flexibility
Be in control by picking the projects you want to work that will interest you.
Weekly Paychecks
No one wants to wait to get paid – with us you get a check every week you work.
National
Our reach is coast to coast providing opportunities including remote positions.
NextPath Candidate Testimonials
"Working with NextPath was a great experience. They really help guide potential
candidates through the interview process and beyond. Their communication and availability was excellent. I ended up landing a position within a little over a week, thanks to NextPath. I am truly grateful for everything they did for me!"
"The professionalism, follow-through, candor, and honesty I experienced with Next Path compelled me to take the time to write these few words about their phenomenal work.
I would recommend Next Path Career Partners to anyone looking for a great experience, start to finish, within their job search!"
"I recently utilized NextPath's help to find a new job in the Tampa Bay area and I have to say that my experience working with them was phenomenal through and through. Not only were they able to help me place me at an outstanding company, but they were there for me every step of the way to make it as seamless a process as could be."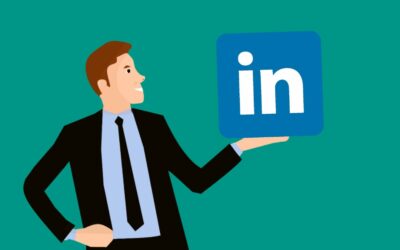 So, you've created a stellar, detailed (but concise) resume, and you are ready to start applying for new jobs. You have this nagging feeling that you might be overlooking something. Hmmm, what are you forgetting? Don't Forget Your LinkedIn Profile! Take it from your...