"Kelli and her team are a pleasure to work with. We have partnered with them on Finance, Sales, and HR roles. They really make an effort to connect with their clients and understand their business needs. We have an in-house TA team but at times need that outside help. I've worked with agencies that can be more pushy/competitive, but the NextPath team works in partnership with our in house recruiters. Would highly recommend them to anyone needing assistance filling open roles."
HEATHER L., Head of Talent Acquisition

Filling Key Financing & Accounting Staff for Our Clients
We are a top tier nationwide finance and accounting recruiting agency that can take a business to the next level with talent.  We build a passive network of finance and accounting candidates open to the right opportunity either on contract, contract-to-direct, or direct hire.
Financing & Accounting Recruitment Agency Staffing All Roles
NextPath is a staffing agency for finance and accounting roles aiming to place quality candidates for all company types. While NextPath specializes in technology roles we certainly have helped countless companies fill their finance and accounting departments with high quality talent.
We fill accounting and finance positions in the following areas:
Finance & Accounting
Financial Planning & Analysis
Budgeting
Risk Management
M&A Integration
Tax Strategy
Financial Governance
ROI Analysis
PO Readiness
Accounts Payable
Accounts Receivable
Billing
Payroll
Credit and Collections
Cash Applications
Other Positions
Accounting Policy
Reporting (Internal/External)
Fund Accounting / Administration
Tax Compliance
Revenue Accounting
GL Accounting
Internal Audit
Cost Analysis
SEC Reporting
Benefits Administration
Customer Service / Call Center
Data Entry
Human Resources
Loan Servicing
Why Choose NextPath as your Recruiting Agency For Finance & Accounting Candidates
Going with NextPath to support your financial and accounting staff needs is a choice to create a longstanding relationship with a company that gets to know your business. We take time to qualify our finance and accounting candidates so we can make the best staffing placements with staffing requirements. We learn your business, culture and needs to rapidly place the best possible finance and accounting talent.
Our 5 Step Finance & Accounting Recruiting Process
1. Submit Your Finance & Accounting Staffing Requirements
Provide your requirements for the finance & accounting role and we take it from here.
2. Source Candidates From Our Finance & Accounting Talent Pools
As a top tier accounting and finance recruitment agency we have an extensive pool of quality talent
3. Screen Accounting & Finance Candidates
We do all the heavy lifting and screen accounting & finance candidates so you don't have to waste your valuable time.
4. Interview Process
We facilitate a seamless and efficient interview process so you can fill your accounting and finance positions.
5. Select Your Next Accounting & Finance Candidates!
Make your perfect selection using our accounting and finance staffing experience to grow your business financially sound and maintain the books.  
A Premier Nationwide Finance & Accounting Staffing Firm 
NextPath is a full service staffing agency placing talented candidates nationwide for small, medium and large companies. We have an extensive pool of candidates in all ranges of job function and roles from sales, marketing, finance, accounting, SaaS, IT, customer success, construction and executive leadership roles. We maintain offices in three locations and serve your nationwide job placement activities.
Orlando Staffing Office
Learn more about how we serve your accounting & finance recruitment requirements from our Orlando office.
Tampa Staffing Office
Learn more about how we serve your accounting & finance recruitment requirements from our Tampa office.
Dallas Staffing Office
Learn more about how we serve your accounting & finance recruitment requirements from our Dallas office.
Remember, while we have locations in Florida and Texas we can serve your nationwide job placement requirements. Reach out to us through our contact page and get started today.
Great matches don't just happen, it takes work. A lot of it. Our proven process ensures our clients don't waste time. Only the best fits make it through our screening to get submitted. We stress about qualifying so our clients can stay focused on their business.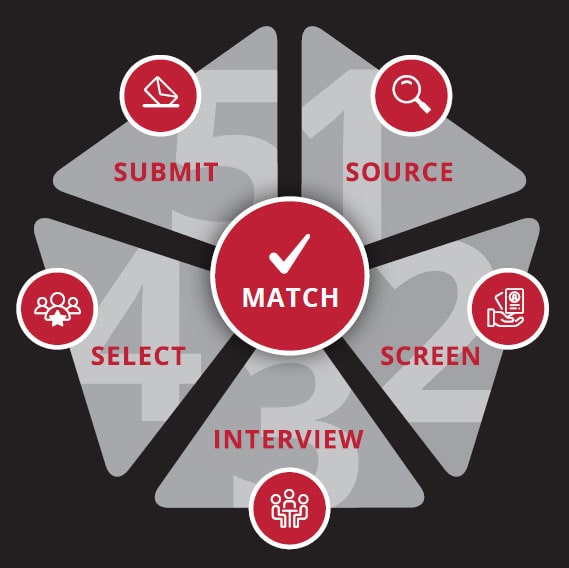 The NextPath team is my go to partner for recruiting Customer Success team members and leadership. I am continually impressed by both the quality of candidates submitted and their team's responsiveness to our unique needs and critical timelines.
NextPath was able to quickly find
us highly qualified candidates with both industry and domain expertise. Our candidates praised the process and professionalism of the NextPath team which really set the right tone as they began their careers with us in those critical days of first impressions.
The NextPath hiring process was able to deliver qualified job candidates in 1-2 weeks, saving us from the months of frustration sifting through websites and coming up unsuccessful.
Candidates
We know finding a job where you can thrive and find enjoyment is important. Send us a message or give us a call at 1 (800) 869-2353 to get started.
Clients
We help hiring managers like you find the cutting-edge professionals you need. Send us a message or give us a call at 1 (800) 869-2353 to get started.
Providing
Hiring
Solutions
for companies that see people as their